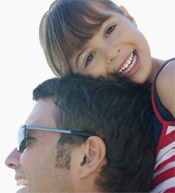 ABOUT US:
The Vision for The River was birthed in the heart of Pastor Sparks as the Lord began to open his eyes to the struggles and trials faced by Christians today, often at the hands of pastors and church leaders.

We desire to exhibit a lifestyle of worship, with a heart of compassion for those who used to be active in the church but for whatever reason have found themselves separated from God's people.

We heed Jesus' command to Peter in John 21:15-17, 'Feed my Lambs,' 'tend my sheep' and 'feed my sheep.'
If you've been put off, or are just tired of all the mind games and politics that go on in many churches; if you're looking for a place where you can come and be restored and refreshed, then The River is for you.
The River remains true to the Great Commission, to "go into all the world, preach the Gospel to every creature" found in Mark 16:15, our focus from the beginning has been evangelism.
At The River, we reach out to our community and the surrounding communities on a regular basis. You may have shared a hamburger with us at one of our tailgating outings, or perhaps you received a cold bottle of water while enjoying a local festival. We are focused on conducting our Fathers business and exemplifying Jesus' example to our community.
Are you looking for a place where you can fulfill the Great Commission and have a great time doing it? Then The River is for you.
Click the Pictures above to find out more about The River, and find Biblical answers to common questions.