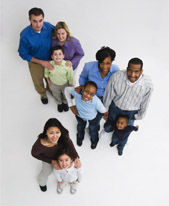 Welcome To The River on the WEB!
The River is a non-denominational, Spirit Filled church in Warsaw, Indiana.
We believe that 'Jesus' mission was not about programs or buildings. He was all about people! Their peace of mind, wellbeing, prosperity, and eternal security. The River is a ministry to people, and restoring their relationship with Jesus.
We believe that once you have checked us out
you'll agree!
Sunday's Message Our Location Follow us Need Prayer? Support The River